You're right in the middle of King County's best riding.
As if all of the on property amenities are not enough, you have direct access to from some of the best riding in the Snoqualime Valley. Have a look at the areas below that are minutes by horseback from our pastures (NO TRAILERING REQUIRED!!)
To the East: Snoqualmie Valley Regional Trail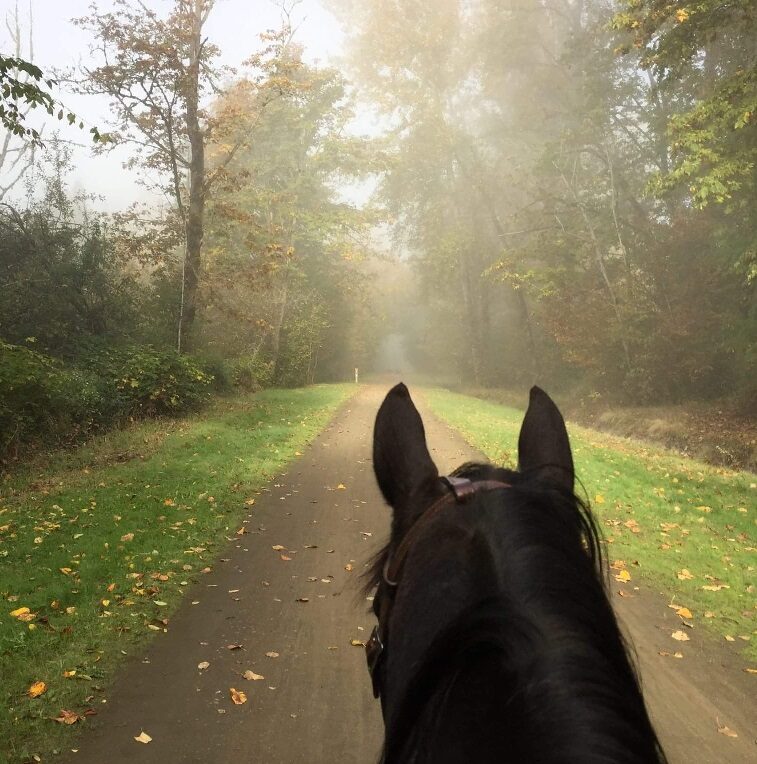 A short 0.46 mile horse friendly trot due east of Paradise Pastures is the incredible Snoqualmie Valley Trail. Choose your adventure: North to Duvall where you can hitch up your horse outside great local restaurants and breweries, or South all the way to Rattlesnake Lake, where you can then join the John Wayne Trail (Cascade to Palouse). The SV Trail offers the opportunity to get out and explore one of the most beautiful agricultural valleys in the region. Along the way, explore the cities of Duvall, Carnation, Snoqualmie and North Bend and the town of Fall City.
TRAIL DETAILS
• Length: 31.5 miles
• Surface: Crushed rock and original ballast surfacing. Former railroad trestles have been decked and handrailed from Duvall to Rattlesnake Lake with one onroad detour in the City of Snoqualmie.
To the North: Chinook Bend Natural Area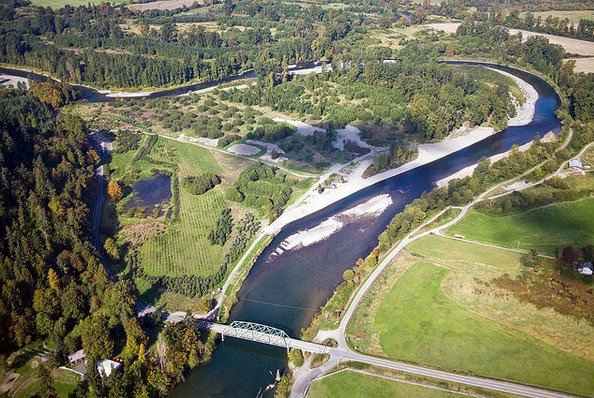 Exit our property via the 60th St North gate, and follow the quiet country road just over a mile to the the Chinook Bend Natural Area on NE Carnation Farm Road. This 59-acre property lies within the Snoqualmie River's 100-year floodplain and is surrounded by river on three sides. The site contains rich habitat for many fish and wildlife species in its former pastureland, wetlands, and mature deciduous forest. Approximately 20 percent of the Chinook salmon that return to the Snoqualmie River Watershed spawn in the Chinook Bend reach. King County currently has multiple restoration projects at Chinook Bend that are enhancing fish and wildlife habitat.
Chinook Bend is appropriate for walking, fishing, and nature observation. Chinook Bend Natural Area was donated to King County by the Nestle USA Corporation for habitat protection and passive recreation.
To the West: Tolt River-John
MacDonald Park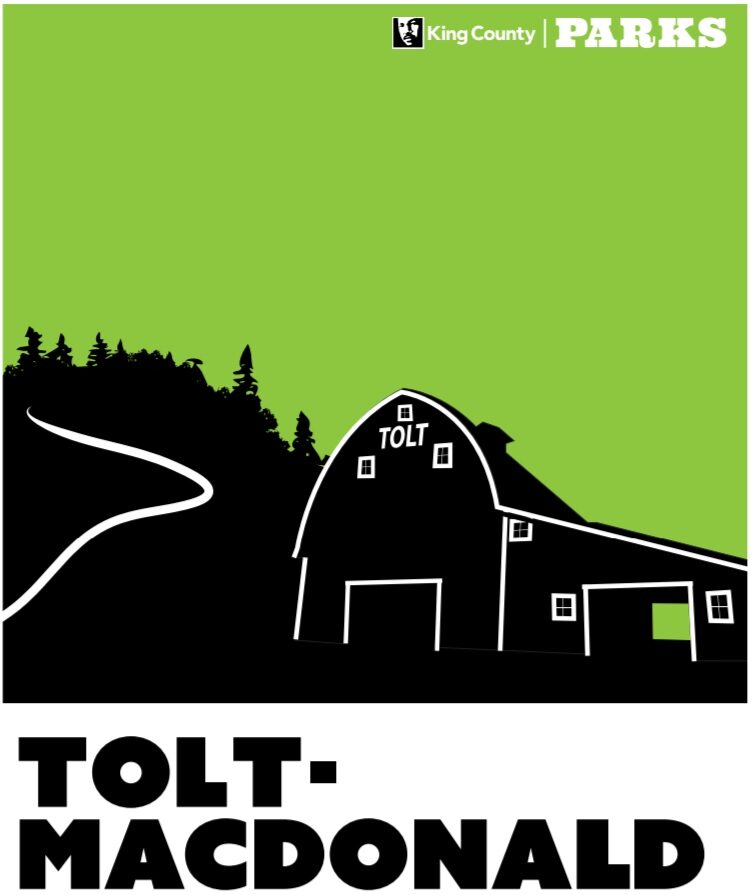 Head out the South gate down Stewart ave just 1/4 mile to join the trail that takes you to Tolt-MacDonald Park. The 574 acre park offers 12 miles of forested and riverside trails and is a favorite riding and mountain biking destination.
The park also connects to an extensive network of trails in the adjacent Ames Lake Forest. The backcountry area of the park is located on the west side of the Snoqualmie River across the suspension bridge.
The park also features six yurts overlooking the river and seasonal camping for RVs and tents, and two group campsites, all with fire pits. There are also two large picnic shelters, one a beautifully restored barn, for company picnics, weddings and other special events.
Please note not all areas are equestrian friendly!!
More details about the park here: https://www.kingcounty.gov/services/parks-recreation/parks/parks-and-natural-lands/popular-parks/toltmacdonald.aspx